WOMEN'S HEALTH PELVIC FLOOR DYSFUNCTION

Choosing Treatment for Pelvic floor dysfunction (PFD)
by ACE Physical Therapy and Sports Medicine Institute
Tips for PFD.
PFD is successfully treated 75% of the time.
Treatment for these symptoms is private, one-on-one and individualized for each patient.
PFD can affect anyone of any age, gender or race.
Many times the causes of PFD are unknown.
Certain Physical Therapists are certified and specially trained to treat the symptoms of PFD.
Many people suffer from Pelvic floor dysfunction (PFD) in silence, but this condition is often successfully treated. PFD can cause pain, incontinence, and more. While it impacts men and women, PFD is most prevalent among women. Healthcare professionals can talk with patients about this delicate issue and help them find relief.
Occurrences of Pelvic floor dysfunction
Many women suffer from PFD particularly as they reach the later part of their life. It has been reported that approximately 25 -33% of all women will suffer some form of pelvic floor dysfunction at some time in their lifetime. It is a dysfunction that can affect any age, but has been more prominent as a person ages. Women between the ages of 60-79 are affected approximately 40% of the time and 50% or greater of the women older than 80 years of age will suffer from some form of PFD.
When the muscles or ligaments of the pelvic floor are injured or weaken, people may suffer from pelvic floor dysfunction. The sling effect of these muscles is to hold the uterus, rectum, bladder and bowel in their proper position. If there is a dysfunction of one or more of these supporting structures, the function of the structures can be altered and produce the symptoms of PFD. Urinary and fecal incontinence and pelvic organ prolapse are the most common types of PFD found in women.
Prolapse occurs when the pelvic floor sling does not hold the structures in their proper place and they collapse onto the vagina and the pressure enables them to protrude or bulge through the vaginal canal. These and other PFDs can be treated successfully with specialized Physical Therapy techniques.
Successfully Treating Pelvic floor dysfunction
The following conditions may indicate PFD. With specialized techniques, it can be successfully treated.
Prenatal Discomfort
Pelvic Floor Weakness
Chronic/Myofascial Pelvic Pain Syndromes
Post-Partum Discomfort and Reconditioning
Painful Intercourse
Pelvic Girdle Pain
Urinary Incontinence
Fecal Incontinence
Bladder Concerns
Chronic Constipation
Pelvic Organ Prolapse
Defecatory Dysfunction
Post-Gynecological Surgery
Post-Abdominal Surgery
Coccyx Disorders / Tailbone Pain
Perimenopausal and Menopausal Concerns
Endometriosis
Screening for Pelvic floor dysfunction
If you suffer from the above conditions or you know someone who suffers, seek help from a Physical Therapists specializing in the treatment of PFD. These specialists offer treatment protocols that are successful approximately 75% of the time. The Physical Therapist will use a series of questions to help screen for PFD. If you can answer "yes" to any of these questions, you are a candidate for PFD treatment.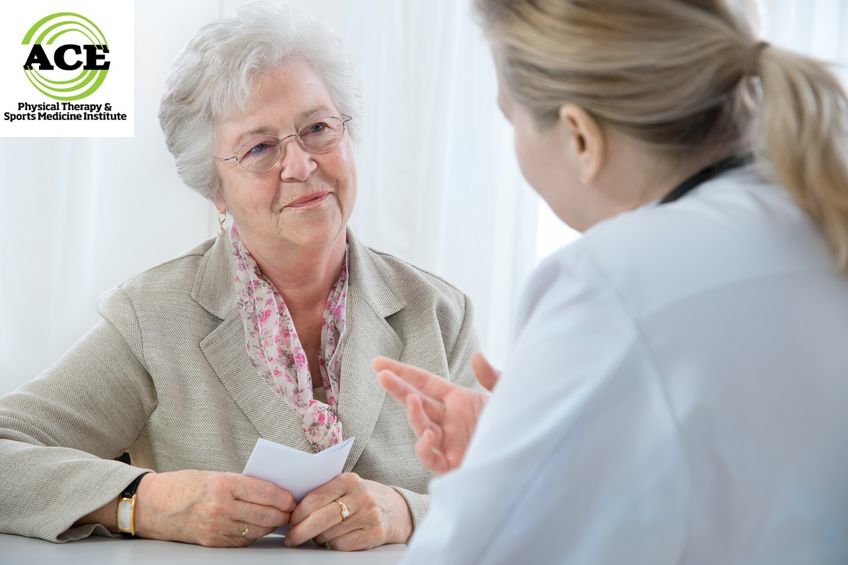 Following proper care, most people experience a significant reduction in their symptoms or complete resolution of those symptoms. The PF screening questions are:
Do you have frequent urination or waking at night to urinate?
Do you have urgency to urinate or a sense you can't make it to the bathroom in time?
Do you experience urinary leaking?
Do you experience pain with gynecological exams or during intercourse?
Is there Pressure or bulging sensations in the vagina?
Do you have a feeling that body tissue is falling out?
Do you have painful scars from a c-section or episiotomy/tearing during childbirth?
Do you have abdominal weakness following childbirth/c-section?
Choosing Treatment Instead Embarrassment
Sadly, the embarrassment associated with PFD and its negative side effects cause patients to avoid even discussing the condition with the doctor. Lack of information about treatments cause other people to assume that there is "no cure." The good news is that proper treatment from a qualified professional can yield positive results. More and more people are enjoying the benefits of specialized techniques that help strengthen and retrain weak muscles, relax muscles that are tight or in spasm and help to reduce pain or other symptoms.
Read more articles on our main website blog at: ACE-pt.org/blog
Vist our main website at www.ACE-pt.org